Meditation Teacher Training Open House!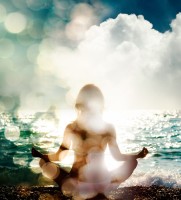 Join me for my Om2Teach teacher training open house Saturday May 19th from 11am-12:30pm! Hear my amazing success story, meditate with my current students and I, and ask all of the questions you have about this program! FREE
Enrollment is now open for Meditation Teacher Training at Om2Ohm!
Did you know that at this time there are thousands of souls all around you crying out in desperation for the great life-changing techniques of quieting the mind and opening the heart?
Now more than ever, a large number of people in the world are already convinced that meditation would be a very helpful skill to add to their lives, but why aren't they doing it? Because, they still need training and encouragement (from you!) in the basics of meditation, learning a solid core of non-intimidating breathing and lifestyle techniques that work, not to mention how to get a steady meditation practice going for themselves!
The Om2Teach Meditation Certification Program is the program that will give you the expertise to teach and heal others with excellence and will also apply to every aspect of your own life!
This Open House is FREE but RSVP is required to attend!
When
Sunday, October 20, 2002
11:00am – 12:30pm