Soul Letter From Your Guides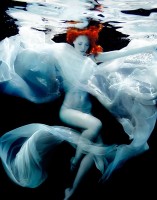 Receive A Channeled Soul Letter From Your Guides!
I offer what is called Channeling, which is the ability to receive direct messages and act as a conduit for light beings, ascended masters, angels, your personal master guides, and sometimes even a loved one who has passed on. Through channeling, I can communicate directly with these guides and enlightened ones for divine insight on your behalf.
There is an infinite amount of information available through channeling… 
Channeled Soul Letters allow you to ask a question and receive direct divine advice on your current situation OR, I am happy to do a general reading for you! Whatever guidances and messages that need to come through most, WILL! I promise you that!
Channeling provides essentially the highest, most expansive love filled messages we can receive. The messages are DENSE with new information, from a highly evolved perspective. In most cases, you have to read it several times before it completely seeps in.. these messages are detailed and jam packed!
By reaching a very deep state of meditation and a very high personal vibration, I make space for your guides and your highest self (and sometimes loved ones who have passed) to communicate directly through me. In person, during private sessions, I do this verbally as a conscious channel but for SOUL Letters, This channeled guidance come through my hands in written form.
Even better? You can receive a Channeled Soul Letter anywhere in the world without leaving home!
Although it is not required, It is very helpful to have your full name, just your first name, or even just a photo of you that you prefer.
HERE'S HOW GETTING YOUR PERSONALIZED CHANNELED SOUL LETTER WORKS: 
You ask the question, or request a general reading and  I channel your answers and guidance from the highest available resources available to you.
Your channeled Soul Letter will be sent to you via writing. I will email you this letter. If you would like the hard copy of your Soul Letter which is handwritten, I can mail that to for the cost of postage.
On average, Channeled Soul Letters are 3-4 written pages and take me 60-80 minutes to complete from trance state to written letter. If you have more than one detailed question or require for follow up, You may request extra time for an additional fee.
Due to my client load with sessions and other Soul Letters, please allow 24 hours after your payment to receive your letter. If you make your payment on a weekend, it will process on Monday. You WILL receive a receipt for your purchase immediately upon placing your order.
This is also wonderful for you or a loved one. Ask questions & receive a detailed letter in the mail or e-mail from Your Higher Self; full of intuitive guidance, psychic information, energetic tools, and wisdom that will propel your life forward in a high vibration of love, acceptance, clarity, and peace.
FEE: $95
If you would like your Soul Letter to be verbally recorded by me and sent to you as an mp3, you may request that at an additional $25 fee.
I will clarify brief questions you might have regarding your channeled letter but if your would like more detailed guidance on any given portion, you may purchase another 2 pages of detailed guidance for an additional $50. Thank you!