Empath Coaching & Intuitive Counseling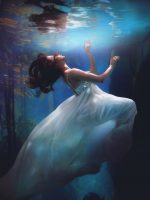 Are You an Empath doing your best to navigate your life but having trouble staying afloat amongst everyone else's energy? With these one to one coaching & intuitive counseling sessions, you will learn how to not only release yourself from everyone else energy, but you will be activated and transformed into the REAL you!
With these one to one empath coaching and intuitive counseling sessions  you will learn how to shift your energy in every facet of your life!,
Wouldn't it be incredible to change your perception of being highly empathic from "This is a burden" to " "What a gift"?!
YOU WILL BE CLEANSED, CLEARED, & ACTIVATED at each and every session!!!
Every session includes your choice of Reiki, Sound Healing, Guided Meditation, & Intuitive counseling to cleanse all negative energy and lift your personal vibration and physical energy!
With each session you will be given valuable "homework" and mindful exercises to complete and process. This part of your sessions will help you greatly to TAKE OWNERSHIP of what you experienced and what you were taught during our time together!
During your transformative sessions with me, I will teach you how to manage your sensitivity, release yourself  of toxic relationships, protect yourself, and become empowered!
Most people feel that their heightened awareness or sensitivity is a burden that they want to shut off and quiet. It's really important for you to know how valuable you are as  how many wonderful traits you have that set you apart and give you an advantage because you are an empath!
When you get a better understanding of your true nature, start embracing your heightened sensitivities, and then learn how to truly "listen" to the wisdom of your personal energy, you will be able to gradually identify and release all of the imprinted false beliefs about how there is something wrong with you!
Empath Coaching & Intuitive Counseling Sessions involve the following and are customized for YOUR needs…
Intuitive/Clairvoyant Counsel. Your guides are with you at every session! At each session, I am a clear conduit and channel for the messages and guidance you need most at that time!
Emotional Detox. Learn how to clear and detox your emotional & physical body of excess emotional energy, stress, and overthinking.
How to heal & thrive as an empath. Understand your empathic abilities, focus on healing past emotional wounds, and discover tools to help you thrive!
Be the mirror and not the sponge! Understand how and why you pick up negative/low energy and why you hold onto it.
Learn how to feel safe and empowered as an empath, heal the emotional body, create a healthy energetic hygiene practice, and allow your power to be perceived. Learn to not let emotions/energy control you.
Manifesting with emotions. Learn about the role of emotions in creating reality, how emotions fuel our point of attraction, the importance of self-trust/healing, the role of desire in creation, the power of NOW, and practices that help remove common blocks to manifesting.
Intuitive eating & High Vibrational Diet to avoid empathic weight gain and raise your energy and vibration!
Intuitive Counsel on "Writing your own story" instead of the one that others energy and actions may have dictated for you!
Individual Session & Package Fees:
Are you ready to start your best life? Contact me at sheri@om2ohm.com or call/text me at (614)787-0583 or click the above link of your choice to confirm your session!