Soul Breathing ~ Breathwork For Transformation!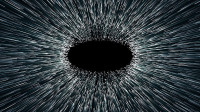 In this powerful workshop I will be teaching a combination of both Pranayama (Sanskrit for "Vital life force energy") techniques and the Chinese Qigong  technique of "Cosmic Breath".  
As I guide you through these ancient and transformational breathing techniques, you will experience the release of what isn't serving you, the stillness needed for more clarity, and the activation of your highest vibration…Your Home Frequency!
The more focused you are with your breath, the more present you are and the more conscious you will be with what you want to manifest in your life! 
You ARE the creator of your life and you ARE co-creating with the Universe!
As you practice these techniques, you will be fully engaging your physical body with the most powerful gift you have…the breath. With this you then have complete integration with your mind and body to POWER UP, OPEN UP, and RECEIVE the energy and frequency needed to repel what doesn't belong in your life and attract more of what does!
At the end of the class, I will invite students to lay down and receive the healing sounds of my crystal bowls singing!
Get ready for feelings of expansion, activation, and soul connection! 
Next Date for this group class is August 5th from  11am-12:15pm
$20 per person