Extreme Mood Boost!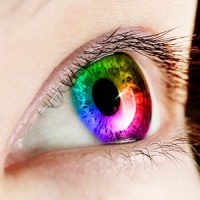 Goodbye seasonal blues and hello joy! During this perfect session you will experience a 35 minute OmColor/Light sessions and a 25 minute OmRed Light Therapy session. This Mood Boost promises to relax, rejuvenate, and regenerate you!
The OmColorLite Room… drenches you in your personal therapeutic color via wall to wall narrow band color LED lights while you relax, recline, and listen to calming music. These color, light, and sound healing sessions are made even more therapeutic by layering session music with the sound frequency of your healing colors!
The OmRedLite chair… surrounds you in powerfully affective narrow band red LED light to combat the symptoms of S.A.D. (Seasonal Affective Disorder), aging skin, Fibromyalgia, Anxiety, and more! Om2Ohm highly recommends this treatment that has been scientifically proven to be effective and is FDA approved!
Om2Ohm / Sheri Rathburn makes no claims of medical treatment or cure. These sessions are not a substitute for medical care and consultation. Om2Ohm sessions are supportive and integrative healing modalities and are not a diagnostic method, medical treatment, or cure. Consult your physician for diagnosis and treatment where necessary.