Crystalline Consciousness Open House!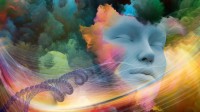 Join Sheri Rathburn and Dacia Oya IAm for an epic day of higher consciousness meditations, workshops, Intuitive shopping, and Channeled readings on Saturday November 25th!!
At the beginning there was light. Energy is everything, humans are made up of various patterns of light information and energy. We project vibrations and operate at a specific energy frequency. This gives us the power and right to transform energy. It is our divine right.
This event will most definitely free you of unneeded energies are released from our body, and replaced with new vibrations of light and love.The crystalline energy is the energy of the new era. Crystalline in shape and origin, it is the platform from which we can step towards deeper, more permanent peace, joy and fulfillment!
FREE mini workshops with Sheri and Dacia!!
**Full Workshop Details will be revealed soon!
Crystal Meditation Workshop
Soul Connection With Sound Healing Workshop!
Anchoring Light Meditation & Frequency Infusion!
Yoni Bliss & Moon Magic Workshop!
Inviting Fertility/Building Your "Nest" Workshop!
Crystals For Power Workshop!
The OmShoppe Will Be Open & Stocked up with magical Goodness!
Spiritual Gifts and books!
Tarot Decks
Salt Lamps
Intuitive Art & Jewelry!
Incense!
Crystals!
House Blessing/Energy Clearing kits!
Smudge and smudging Supplies!
Singing Bowls!
Sooooo much more!!!
Channeled Mini Readings:
Sheri Rathburn, Om2Ohm Meditation & Wellness Center Founder, Master Intuitive, Conscious Channel, & Light Worker will be giving mini sessions! $25 for 20 minutes…She will align your energy and give you the much needed messages and guidance that you have been waiting for!
* Yes, you may schedule these sessions in advance, or take a chance on first come first serve!
Dacia OYA IAm will be showing and selling her incredibly powerful and Intuitive jewelry and artwork! What is beautiful pieces do you need in your life or as a gift for someone you love? Dacia knows as soon as she meets you! She can tap into your essence and show you the perfect piece for you or she can custom create something for you!
Sheri Rathburn will presenting her incredible Intuitive artwork and Copper Etched Ascension Wands! Her pieces go beyond unique… they are each one of a kind and have epic power to share with their owner!
Are you ready to experience your Divine Crystaline Soul Self instead of the typical Black Friday weekend energy?
YES YOU ARE!
See you at Om2Ohm Meditation & Wellness Center Saturday November 25th from 12-6pm ONLY!
When
Saturday, November 25, 2017
12:00pm – 6:00pm