Enlightened Goddess Expo!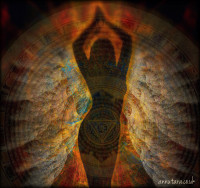 Om2Ohm is so excited to announce the Enlightened Goddess Expo to take place Saturday June 10th from 10am-5pm!
Awaken the Goddess within, discover your essence, and empower your life!
Join this journey of discovering the real nature of the Divine feminine. The Goddess is within each woman, it is just a matter of understanding her nature and letting her shine though you. As the head Goddess of Om2Ohm, This is what I dedicates this expo to!
The Enlightened Goddess Expo will be packed with feminine practices and discussions designed to deeply empower women by helping them connect to their essence – The Goddess!
FREE admission
Incredible FREE workshops
Goddess Meditations
Sound Healing
Intuitive Art
OM Furnishings
Reiki
Psychic/Intuitive Readings (additional fees apply)
Magical lotions, potions, and sundries
Jewelry
Herbals and other products to support the emergence of the divine feminine
Crystals
and so much more!
A full detailed list of the Enlightened Goddess FREE workshops will be posted here as we get closer to the event!
When
Saturday, June 10, 2017
10:00am – 5:00pm