Full Frost Moon Goddess Circle!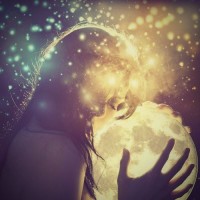 Join other beautiful like-minded Goddess souls just like you to co-create with the energy of this Full  Frost Moon Celebration! 
Also known as the  Moon of clarity, we will celebrate and co-create together! Releasing all that no longer serves us and bringing deep clarity to all that lies in our path at this time!
We welcome you to join us for a ceremony to celebrate the Full Moon, New Beginnings, rebirth, and Full Illumination!!
The full moon beckons us once a month to slow down and reflect on our current life journey. This is the perfect time to do some deep soul work. Come join us for a night of deep connection, manifesting and healing!
Cleanse your energy, release that which does not serve you. Invite your guides, angels, masters, or teachers to be at your side. Create intentions, connect with your inner Goddess, and flow with the Super Moon energy!
Embrace the power of the Moon and ignite your authentic soul song with other beautiful women just like you…Enjoy being a part of this sacred monthly full moon circle!
We will start the evening by releasing old stagnant energy and that which no longer serves us through our Goddess fire, water, and air ritual!
Cleansing and clearing breathwork
Goddess Fire Bowl Ceremony to ignite and release our worries as we stand on the earth outdoors
Full Moon infused water enhanced with pure essential Rose oil, crystals, flowers, sound healing, and Reiki to wash our hands and open our hand chakras for receiving universal healing energy!
We will have a sharing of what's happening with the Moon astrologically and what energy it's bringing in.
Wine, refreshments and light snacks provided!
Channeled Goddess Messages through Sheri… The Goddesses Morrigan and Cybele are rising up to give you profound messages of wisdom and love that you WILL NOT want to miss!

Experience deep shifting and transformation through Guided meditation and DNA Activation with Sheri…Enjoy being completely relaxed and guided through a visualization meditation to release fear and doubt, awaken intuition and open and activate dormant DNA strands.
You participate in the activation, experiencing the energy of it and making it more powerful.This deep meditation and 12 Strand DNA Activation utilizes color and sound. The vibrations of the sacred Solfeggio frequencies open the receptors of your cells, allowing the activation to more easily be imprinted on the DNA. Sound sets the vibration of the body at the correct rate to receive the activation at each level. The energy vibration of colors adds to the power of this activation.
Set your intentions through the power of the Full Moon…The full moon has an intense amount of energy and its important we harness it in some way. After the full moon, it wanes; it is symbolic of the closing of a chapter or reaching a goal. With the full moon, we release what doesn't serve and connect with our new intentions. The energy of the Full Moon amplfies the energy of your intentions!I will guide you through this process of releasing the old and bringing in the new!
The Om Wishing tree… A beautiful tree sculpture born of a gorgeous boxwood tree resides at Om2Ohm and invites you to place a wish in written form upon her at every Goddess Circle! Goddesses may also bring sacred objects or crystals to be charged under the loving energy of this wishing tree! After the Full Moon is complete for the mont, Sheri removes the wishes from the tree and burns them in the Goddess Fire Bowl with sacred herbs to lift your wishes up to the heavens!
This will be an evening  filled with extreme light, empowerment, and transformation so don't miss it! $30 per person
I have just 28 spots available and they sell out every month so be sure to register today!!!! Click on the "purchase" link below!


When
Friday, November 15, 2019
11/15/19 7:00pm – 11/15/19 9:30pm