Ma'Heo'O Reiki II!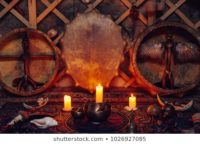 Ma'Heo'o Reiki Level II Certification! Dive deeper into the world of Great Spirit and be attuned to the final 4 Symbols and their healing energy!
What guests will experience:
Greetings, Opening Meditation, Cleansing/Clearing ,Offerings to Great Spirit
Group discussion/Experiences since being attuned to level I/ Feedback on Medicine Wheel homework.
Diving into the chakras with Ma'Heo'o!
Meditation using the 5 Elements and the Ma'Heo'o symbol to address the chakras
Ma'Heo'O Level 2 Symbols, their meanings, and application
Shamanic Journey to connect with your main Ma'heo'O Spirit guide or Elder.
 Level 2 Attunements & Ceremony/ This will be done individually
Closing Meditation, re-grounding and thank our Elders.
** All Ma'Heo'0 Certification workshops are being held in groups of 4 or less at this time OR you may schedule a private class with me at your own convenience!  So, you may schedule your certification with me 1:1 or you may choose one of the dates listed where there will only be 3-4 other people in our class!
Upcoming Certification and practice dates:
Ma'Heo'o Level II Workshop & Attunements:
Saturday March 12th 11:30am-3:30pm
Ma'Heo'o Level II Practice & Supplemental Teaching: (90 minutes/included in original class fee!)
Sunday March 20th 11:30am-1:00pm
Ma'Heo'o Level III Workshop & Attunements:
Saturday March 26th, 11:30am-3:30pm
Ma'Heo'o Level III Practice & Supplemental Teaching: (90 minutes/included in original class fee!)
Saturday April 9th, 11:30am-3:30pm
When
Saturday, February 05, 2022
2/5/22 11:30am – 2/5/22 3:30pm