Reiki Group Practice!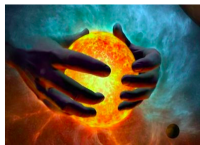 Join Master Reiki Teacher Sheri Rathburn  for a group practice and some supplemental teachings!
This group practice will be for all levels!
Open with cleanse & clear meditation
Share any Reiki practice progress you have experienced so far
Guided group practice as you also learn more about hand placements and scanning energy.
All Level I Reiki students are invited to practice with my student group and receive these supplemental meditations and teachings even if you did not receive your certification at Om2Ohm. The fee per person is just $15
If you have received your Reiki I training through me here at Om2Ohm, there is NO  fee for this practice and teaching.
See you there!
When
Sunday, February 17, 2019
1/27/19 2:00pm – 1/27/19 4:00pm