Reiki Psychic Development!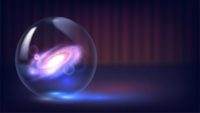 Schedule with me to learn Reiki Psychic Development!
As a Grand Master Reiki practitioner and teacher of many different reiki styles, I witness every day how my reiki students evolve and how much their inherent gifts open! That being said, I have found that most students don't know what exactly their gifts are, how to develop them, and how to put them to use in reiki client sessions!
Over the past 15 years of my own full time practice, my own psychic gifts have continued to deepen, activate, and open each and every year… it has never stopped! I have been so honored and blessed to have helped a great many people all over the country, and for that, I'm so deeply grateful and incredibly excited to share my gifts and these Om2Ohm exclusive teachings with you!
Awakening, developing , and honing these skills WILL…
 Lead to a much deeper discovery of self and your own healing and/or spiritual journey
Enable you to very clearly and confidently decipher the messages, feelings, and other information you receive during sessions AND in your personal life.
Open up your energy exponentially and allow your other gifts to be activated!
Heighten your Reiki and energy work practice regardless of what style you are using.
Allow you to offer guidance and work more deeply with your clients to help them on multiple levels.
What we will cover in level 1 Reiki Psychic Development:
The difference between Intuition and psychic insight.
Are you an Empath? If so, what kind and how can you use that gift?
Recognizing and developing your psychic gifts;understanding the "Clairs"and which ones you may be!
What are you feeling, seeing, experiencing during your sessions?
Creating your personal psychic "bible" AKA your personal psychic reference guide.
Applying your psychic gifts to your reiki sessions
Cleansing, clearing up, and protection
The fee per person is $275 and that includes the follow up session, supplemental teaching, and practice!
At this time, I am only offering this workshop 1:1 as a private session/teaching. Please contact me to schedule!