Soul Breathing ~ Breathwork For Transformation!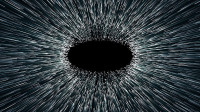 In this powerful workshop I will be teaching a combination of both Pranayama (Sanskrit for "Vital life force energy") techniques and the Chinese Qigong  technique of "Cosmic Breath".  
As I guide you through these ancient and transformational breathing techniques, you will experience the release of what isn't serving you, the stillness needed for more clarity, and the activation of your highest vibration…Your Home Frequency!
The more focused you are with your breath, the more present you are and the more conscious you will be with what you want to manifest in your life! 
You ARE the creator of your life and you ARE co-creating with the Universe!
As you practice these techniques, you will be fully engaging your physical body with the most powerful gift you have…the breath. With this you then have complete integration with your mind and body to POWER UP, OPEN UP, and RECEIVE the energy and frequency needed to repel what doesn't belong in your life and attract more of what does!
At the end of the class, I will invite students to lay down and receive the healing sounds of my crystal bowls singing!
Get ready for feelings of expansion, activation, and soul connection! 
Things to know: 
Beginners are welcome! I can accommodate you wherever you are in your practice.
I am a Certified Meditation Instructor with more than 20 years as a meditator and 10 years as a master teacher in many styles of meditation.
Dress Comfortably!
Bring water to drink! (you will be relaxed but still running a lot of energy through body with the breath so you will want it.)
Caffeine or a heavy meal is never a good idea before meditative activities! : )
We will be doing many techniques that involve breathing in and out of the nose. If you have clogged sinuses for any reason, you'll want to wait until that clears up before attending this type of workshop.
Om2Ohm is fully equipped with cushions, blankets, some bolsters, carpeted flooring, meditation benches, and standard chairs for your comfort. If you have your own cushion of course feel free to bring it!
Your instructor and guide (that's me!) is highly sensitive and allergic to scented lotions, perfumes, and body sprays as are many of our Om2Ohm guests. Essential oils are fine but please use them very sparingly as they too can be energetically distracting to myself and others. I thank so very much for your help on this!
Please allow yourself to be 5-10 min early if possible so that you have time to get settled in…Your blood pressure level will thank you! : )
See you soon!
In peace and wellness,
Sheri
Class fee: $20 per person
When
Saturday, July 22, 2017
11:00am – 12:15pm