The Enlightened & Empowered Entrepreneur!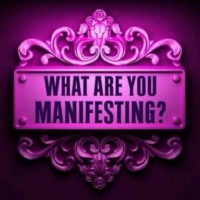 The Enlightened & Empowered Entrepreneur workshop is the perfect supportive environment for the entrepreneur or small business owner! Get ready to take off those training wheels and spread your wings with heightened intuition, zen, and confidence after this transformational 3 part series!
Is it exciting and liberating to take the leap of faith required to breathe life and success into your vision, YES! It's it scary as hell? YES, Yes, and YES!
BUT…You CAN do this, and you will because you are determined to make your dream a reality!
Enlightened doesn't only refer to deep meditation and spiritual journeys, it is about tuning into your highest self…your soul self, instead of your ego self that says no to your dreams in a thousand ways! When you flow with that higher vibe, the heavier vibes of fear and doubt CAN NOT exist!
An enlightened entrepreneur not only exists, but is actually the kind of person who will not just succeed but THRIVE! All while collecting a paycheck!
The modern entrepreneur is often a risk-taker, innovator and visionary individual willing to carve his or her own path in a world that doesn't always take kindly to people who fail to follow the status quo. There are so many things to think and worry about, that often the innovation and courage to take action and manifest are interrupted by the perceptions and opinions of others  mixed in with our own fears and self doubts. Join me to get a jumpstart (or a reboot!) on your entrepreneurial journey of risk taking and true self mastery!
WE ALL NEED GENUINE HELP AND SUPPORT…
Why have I created this series? Because, I want to provide for you what wasn't available for me on my journey to creating my business and making it a success!
Over the past 10 years I have gone from having "a cool idea", a 10 X 10 room (and most of my "friends" and colleagues at the time thinking I was completely losing my mind) to creating my 4500 square foot Om2Ohm Meditation and Wellness center that is still growing and thriving! My first career life was as a licensed Interior Designer and artist for 23 years. My own healing journey lead me to all that I do to help others now as I continually evolve and learn myself. Trust me…this is the short version of the story and there have been many obstacles to overcome! How did I do this with no real start up funds or support system to make it all happen? I BELIEVED THAT I COULD, and I DID!
But of course, with many tools and practices that I put into place. All of which, I will share with you.
As the first session in this 3 part series: 
We will support each other and raise our vibes together as a group!
I will guide you in starting the mindful practice of releasing your self-doubts~ Doubts, fears and beliefs about yourself that you never knew you had stirring deep inside you that have been brought to the surface during your transition into entrepreneurship.
We will write down the doubts and fears that you would like to release and then…watch them go up in smoke in my burning bowl here at Om2Ohm!
You'll learn about Radical Self Love and how to apply that to the beliefs that could be stopping you from taking your business up a level and so that you can put more empowering convictions in place!
You will experience a deep guided meditation that I've created exclusively for this gathering to help you sever fear attachments and activate your highest vibration!!!
Each session in the series is 2.5 hours long and the fee is $65 per session. The package of 3 sessions, if paid up front, is only $150! 
Session 2 will be August 11th at 7pm and session 3 will be August 25th at 7pm.
During sessions 2 and 3 guests will be guided through:
Becoming enlightened, or at least raising your self-awareness~ the key to changing your path, your career, and become your own boss.
Positive affirmations, clear intentions, and mindful focus
Telling your true story. What kind of stories are you telling yourself about how much money you can earn? Should earn? Deserve to earn? Are the stories you are telling yourself true? Are they serving you? As an enlightened entrepreneur, you'll be able to disempower and limit the incorrect, negative stories about your business – the ones that are not serving you. What is creating our experience? Our thoughts. Your thoughts (whatever they are) are running your business, which is why it's essential to be in control of them.
I have created a deeply transformational guided visualization for each session to "seal in" all that you have learned and to activate and attune you to your highest personal vibration!
$65 per group session
When
Friday, July 28, 2017
7:00pm – 9:30pm