Advanced Reiki Certification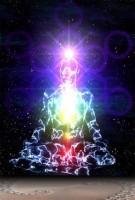 This Reiki workshop may be taken after Reiki I and Reiki II have been completed and prepares the student for Reiki Master level.
Receive and be attuned to 2 more power symbols.
Learn how to use reiki to set intentions with crystals and powers grids.
Guided meditation to meet your Reiki Spirit Guides
Each level has a new attunement which raises your energy vibrations and helps you connect more to the frequency of life. 
Fee Includes Reiki workbook.
When
Thursday, August 24, 2017
11:00am – 3:00pm