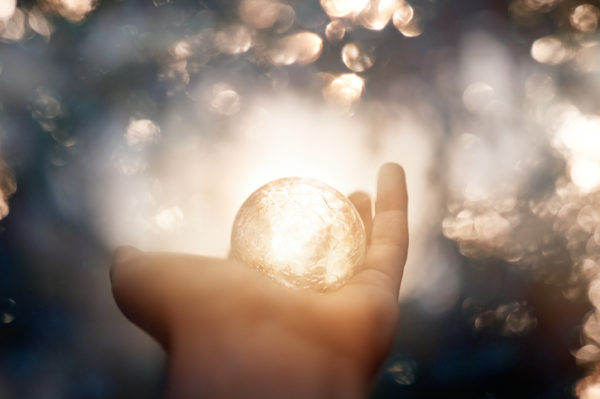 Are you thinking of doing a remote session with me? Great! You can do your session with me from anywhere in the world!
Not everybody understands that you can tap into, send, and receive energy from anywhere. This is a common misconception that many clients have and they believe that psychic readings, Reiki, and other forms of energy work can only be done in person. This is completely understandable if you have never experienced a remote session and haven't learned differently!
EVERYTHING is energy! Spirit, our Guides, Ascended Master Teachers, and our highest self transcend space and time. That connection is energy in its purest form and can not be confined to our idea of space and time! We are ALL connected to this wondrous energy grid that we share with the Universe and when we are open, we can receive the most incredible gifts of guidance, connection, balance, and activation anytime that we need it!
Remote energy work, light work, and psychic readings can also be described as a compassionate energetic and mental act channeled and directed toward the health and wellbeing of a distant person and include numerous modalities such as prayer, energy healing, quantum touch, and shamanic healing. Always, always being done only with the recipients permission.
For remote/distance sessions with me I connect best to you, your energy, highest self and Spirit Guides without FaceTime, zoom, phone call etc. for the main part of your session. This way my meditative flow isn't interrupted, there are no distractions, and I can very clearly and deeply connect with any healing that you need and any messages that are meant to come through for you! It is truly a beautiful, moving, and transformational experience!
I take time before your session to prepare and set up space for you just as I would do if you were going to be here physically. My studio space is beautiful, sacred, and never used for any other purpose other than healing and divine connection!
For YOU, It is best if you can be in a place where you can sit or lay down, undisturbed, and comfortable so that you're able to get the most out of your session and feel the Reiki and energy work at its deepest level! The more open you you allow yourself to be, the more you will be able to receive, AND the more will come through for you!
During the first 30 mins of your session, I connect to your energy and your guides as I do energywork/Reiki for you. The clairvoyant guidance I get for you comes through strongest for me as I'm tapped in and doing that energy work! As the Reiki/energy/lightwork is happening for you, I'm channeling messages for you from your guides, angels, and highest self.
After the initial portion of your session, I then continue to channel for you what is meant to come through and then I message with you and send you a series of audio recordings with your channeled messages so that you can keep them and listen to them over and over if needed! Just as they are in person, my messages and visions are extremely detailed and contain a lot of information that you are meant to receive!
To complete your session, while I am still within your energy field, I will pull an oracle card for you that will also pertain to your session, I will then send you a photo of that card and the guidance that goes with that!
If you would like to speak to me over the phone after you receive your messages, please let me know this before your session so that I can allow time for that! 💗
Why do I only do remote sessions? After 15 years of doing in-person sessions and helping hundreds of amazing souls in that way, I choose now to do only remote sessions so that my sacred space remains pure, my own energy and well being is preserved at all times, and my personal vibrational remains as high as possible so that I can be of service to my clients all over the globe!
If you have any questions at all about my sessions or my healing and psychic gifts work, I invite you to ask without hesitation!