Couples Reiki & Messages!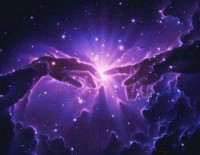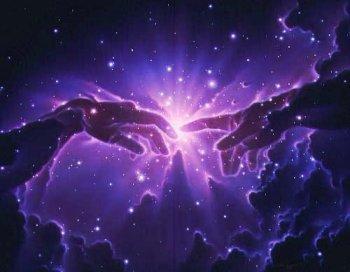 Reiki and Messages for couples is a powerful way to reconnect, deepen, and celebrate your relationship! Sharing this experience with a beloved partner, person of significance, family member, or a close friend can create a whole new understanding of each other and the relationship itself all while experiencing a heightened connection in a beautiful meditative environment!
It is a profoundly relaxing time spent with your partner
Facilitates harmony, better communication, and energetic connection
Couples Reiki can help strengthen and seal a strong relationship
Can help dramatically to re-kindle the spark and higher vibrations you need most!
A wonderful way to reconnect after being apart from a business trip, an illness, or life transition
A couples Reiki & Messages session can help couples deal with loss.
For a couple preparing to marry, this session helps to smooth the path to the wedding day, reminds them on a deeper level of their love and commitment.
Is a beautiful way for couples to seal their love and commitment to each other at the soul level.
Can resolve karmic issues that the couple may have due to their past life relationships together.
Can reveal information about past lives and other energetic connections
The ability of Reiki and Sound Healing to reduce stress and induce deep relaxation allows the healing energy to permeate easily. This enhances the body's natural healing abilities for each individual, and with healing, comes understanding. Individuals and couples report a renewed perspective on the relationship following a Reiki session.
This session balances the mind and emotions, and allows any energetic blockages to rise to the surface, where they can be acknowledged and cleared. In the peaceful moments following the Reiki session. Reiki and Sound Healing with crystal bowls facilitates emotional healing and invites a state of calmness and centeredness through deep yet extremely high vibrational energy. This energy reaches all of the energy that YOU are at a cellular level!
Sheri Rathburn is an extremely gifted Light Worker, Energetic Healer, and Psychic Intuitive…
Her ability to FEEL what is needed most for each individual as well as each couple as a whole during a session is deep, extensive, and beautiful. She is a pure, loving and clear conduit for the energy that is needed most during the session. Hundreds of couples have reported that the love and connection they felt with their partner was not only experienced on a deep and healing physical level, but even more so on an emotional and spiritual level. Couples feel a new and extremely enhanced sense of union as well as clarity within the relationship.
A Reiki and Clairvoyant Messages session always delivers what is need most by each couple at that time! If there is joy, it the session will enhance that joy. If there is a need to simply relax and rejuvenate, this session will provide exactly that at the deepest level. If there is a spark that needs to be renewed, that energy will be provided as you are open to receive it!
The messages portion of your session…
Sheri Rathburn is a gifted Empath, Intuitive, and Psychic Channel. She able to connect on extremely high vibrational level to connect with your guides both individually and as a couple to channel the messages and guidance the couple needs most at that time. Sheri always delivers these psychic messages in an easy to understand and loving way. These messages are always filled with light, hope, and unconditional love… With the guidance to USE that information in the best and most most helpful way so that couples will leave feeling uplifted and empowered!
Have you ever wondered what past lives that you both may have shared? Have you had the feeling that you are twin flames or soul mates?
This is most definitely information that can present itself during a Couples Reiki & Messages session with me! If these are things you would like to know, just ask and I can tune into that energy!
During your session as a couple…
The couple, two very plush massage tables, and myself in one gorgeous and meditative room. The Om Room is lovingly prepared – the two Reiki tables set somewhat apart. I create this healing space with soft music, many candles, and light aromatherapy. Blankets and cushions are provided.
The couple is invited to relax and receive the Reiki & Sound Healing with eyes closed for the majority of this session. The last part of the session I will deliver the intuitive messages I received!
Are you ready to experience this relaxing and transformational session? Nice! Contact Sheri today to schedule!
Couples Reiki & Messages sessions are 80-90 minutes long and are $145 per couple.
What one of many couples have experienced during these sessions with me…
I am so proud of us for going to Om2Ohm! It connected us to each other in such a powerful way! Saturday was totally epic for us to be at Om together! Our couples Reiki session with Sheri Rathburn sealed in the deal for us. It confirmed what our hearts already knew! We just needed old crap cleared so we could begin manifesting what WE want NOW! We connected energetically the way that we were purposed for. I literally felt like a brand new woman after this experience. The bond of our spiritual wedding (Couples Reiki) can never be broken. Thank you from the bottom of our hearts Sheri! ~ Dacia & Bree, Columbus Ohio