Reiki & Messages!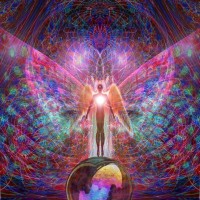 What could be better than receiving the healing energy of Reiki and receiving psychic/intuitive messages and guidance?!
I am a Reiki Master, Master meditation Instructor and Certified Sound Healer who also happens to be and Empath and Intuitive. During the first portion of your Reiki & Messages session, you will receive amazing and healing Reiki. During the second portion of your session I will "tune in" to your guides and higher self to relay any messages meant for you!
How do I receive the guidance and messages I pass on to you?
As a Master Empath and Intuitive I receive most of the valuable information and messages from your guides and higher self through touch using my gifts of Clairtangency (clear feeling through touch) and Clairsentience (clear knowing). During every session the client receives a very relaxing and healing Reiki and Sound Healing session through which I also receive the guidance you need most at that time. After your energy work session I will share these messages with you, the images that present themselves, and the translation of that information for you to process. It is with exceptional clarity and loving kindness that I relay that guidance in the best possible way for you to take full advantage of it right away. It is truly a beautiful, moving, and transformational experience!
This session is 60 minutes long and there is quite a lot of information and guidance that comes through me to share with you. The amount of information from your guides and your highest self (your soul self) varies from person to person. This information, otherwise known as your reading, is channeled through me as your guide and messenger. Within this hour I share with you the messages that come through the strongest and feel of the most priority. 
My fee is $85 per hour. 
2 hour session paid for in advance is $150
3 hour package $225 (3 session pkg can be used in separate sessions and for any service!)
Would you like a more grand value with a larger package? Ask me for details!