This Door is For You…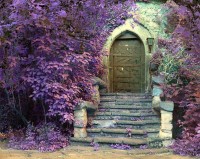 Just a gentle reminder for you today…
If you knock on a door and it doesn't open, do not push.
You can not go through a closed door without forcing your will upon it. Forcing your will on things gets results but not in the way you might want or expect!
If you push the door gently and it opens, this door is for you.Why waste time and effort banging on closed doors when so many are already open?
Look closer…pause…observe, you'll see.