Cedar & Sage Wisdom!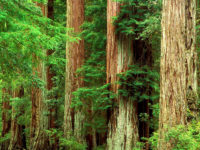 Allow me to immerse you in the wisdom, medicine, and magick of sacred Cedar and Sage at the magickal Sackett Flower Farm in Delaware, OH!
Used for centuries by First Nations Peoples, Cedar and Sage are among the treasured Four Sacred Medicines ( Tobacco, Cedar, Sage, & Sweetgrass) used in ceremony, smudging, and medicine.
During this beautiful workshop, with great honor and respect, I will be sharing with you my journey with these sacred plants and the teachings that were passed down to me through my Shaman Teachers and elders.
With this knowledge, you will be able to begin your own personal journey and practice with sacred plant wisdom!
What guests will experience:
Honoring the four directions/Centering and opening breathwork
History and lore of Cedar and Sage
Respecting Indian tradition when using sacred plants
Applications of Cedar and Sage in medicine, smudging, & ceremony
Shamanic Journey to connect with Cedar and Sage wisdom
How to create your own sacred plant oils, tinctures, & loose incense
I will be guiding students in making the above items in small quantities to take home!
How to incorporate Cedar and Sage in your sacred space, on altar, medicine wheel/medicine wheel bowl etc.
Meditating with Cedar and Sage
The fee for this workshop is $77 per person.
Follow this link to purchase your spot and preferred date!
There are no prerequisites for this class, all are welcome!
Take-home manual and all materials are included!
This workshop will be held at Sackett Flower Farm at 2826 Curve Rd in Delaware, 43015 and will be an OUTDOOR event!
When
Sunday, April 16, 2023
4/16/23 1:00pm – 4/16/23 4:00pm