Reiki I Immersion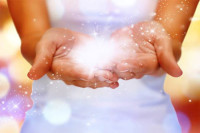 Reiki I Immersion ~ The ancient healing art of Reiki & Achieving Self Mastery
Join Master Reiki Teacher Sheri Rathburn as she guides you to become a vessel for healing. Sheri not only has years of training and expertise as a Reiki Master practitioner and teacher, she also has profound gifts as an intuitive, sound healer, and empath which deepen and strengthen her Reiki teachings.  In this workshop, it is both a passion and a calling to initiate students into the beautiful world of Reiki so that they and others may benefit from  the highest quality of healing and the deepest unconditional love and compassion that it represents.
In this powerful and comprehensive professional training, you will receive everything you need to become a confident and successful Reiki I practioner. You will learn to harness this powerful healing energy and channel it to yourself and others.
Becoming a Reiki practitioner opens energy channels in the body and the spirit. This can lead to deep and profound changes in your quality of life, sense of self, and your ability to manifest. Not to mention giving yourself a holistic way to work with your own physical challenges.
Even after a Reiki I training, students often experience a heightened sense of intuition and even psychic sense. Life direction can become clearer, as well as a heightened ability to hold love in a deeper way. Reiki teaches us to align with our innate compassion and goodness, and opens us to new possibilities.
I believe that in Reiki, "the healer is made".  We are all healers, and the Universal Life Force Energy is said to lie dormant in our DNA, waiting for us to excavate it and use it for the benefit of others and the world! 
REIKI defined…
Reiki is a Japanese technique for peace management and relaxation that also promotes healing. It is administered by the "laying on of hands" and is based on the idea that "life force energy" flows through us and is what causes us to be alive. Reiki is actually "spiritually guided life force energy." As practitioners and healers we believe that this life force energy is greatly affected by our intentions. Our intention as the healer is to always give Reiki as a clear vessel free of ego and attachments so that Reiki energy flows freely. Our intention is to always be fully present with the unconditional love and the utmost compassion for those we are giving Reiki to.
This is how Sheri embraces Reiki…
It is what she teaches and practices ever day…
It is how she helps to heal and empower her clients…
It is her way of life…
This is what YOU will learn  along with an abundance of nurturing and personal attention!
Program Agenda: 
Opening meditation & sound healing to clear and open to reiki energy
What is Reiki?
History of Usui Reiki
Reiki Ethics
Choku Rei Symbol: The Reiki Power Symbol
Learn about & connect to your Reiki Spirit Guide "Team"
Guided Chakra clearing, balancing, & activation
Reiki Level 1 attunement ceremony
Open and enhance your connection with the Source of Reiki Energy
Byosen Scanning: Using the sensitivity in the hands to locate areas of unbalanced energy needing healing,
Energy Centers (Chakras) and the Energy Body (Aura)
Energetic meaning of Chakras & Meridian energy channels
Reiki Energy Healing benefits
Feeling the Reiki Energy on your hands: The "Ball of Fire" or Energy exercise
Reiki Self Healing Practice
Kenyoku: Dry bathing, a method to purify your energy field
Reiki I Manual provided
Also included with Reiki I Immersion investment:
Inclusion in 2 group Reiki practice sessions (Reiki shares)/No extra fee
Private Om2Reiki group Facebook page with fellow students
Certificate of Reiki I completion
20% off of 1 to 1 follow up or intuitive guidance sessions with Sheri
Those who complete this in depth Reiki certification workshop will receive a Reiki Level I certificate be qualified to advance to Reiki Level II.
This workshop is also a beautiful way to refresh your skills and your Reiki connection even if you have already received your Reiki I attunement in the past.
Workshop Fee $111 through midnight May 20th! After May 20th, the regular fee of $150 will apply.
When
Saturday, June 02, 2018
1:00pm – 4:30pm