Deep Dive with Your Spirit Guides! SOLD OUT!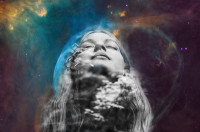 Are you wondering if you have guardian angels or guides looking out for you and how to communicate with them? Would you like to be truly connected to your guides and be able to use their assistance to have the best future ever?! 
This workshop will not only answer all of your questions about your guides, but you will experience and practice connecting with them  during this event!
Your Spirit Team was assigned to you before you entered into your physical body and is here to guide, comfort, protect and reassure your soul on it's earthly journey. Everyone has a Spirit Team, and the more you invite their guidance in, the stronger the role they will play in your life!
 DURING THIS INTENSIVE WORKSHOP ON YOU WILL:
Participate in a beautiful opening meditation to release the energy of the week and to open up your intuition!
Learn the 7 main things that could be BLOCKING your Spirit Guides and how to STOP THAT!
Overcome any fear you might have on connecting the with spirit realm
Learn about your Guides, Totem Animals, repeating number sequences, and synchronicities.
Learn what YOUR spirit language is…How YOU see and feel the guidance and messages your guides are sending you!
Experience Spirit Guided Meditations and be led on visualization journeys to contact your guides
Learn to raise your Spirit Frequency and Dream Awareness.
Learn to increase your Higher Vibration (positive energy)Experience techniques to open your third eye
Experience how to receive messages from your guides on your own
Each guest will receive a very special attunement to activate the higher chakras and Universal connection!
I will be channeling a Spirit Guide message for each guest privately before the end of this workshop!
 EMPOWER YOUR LIFE!
You are not alone in your life journey and you ARE being given signs and messages often! It's time to tune in!
For every human concern, for any earthly need, there is a spiritual being supporting us on our path. This workshop is empowering, conceived in love, and designed to help you create a very personal connection with your guides. All you need to know is contained within.
This workshop is a safe and nurturing path to the other spiritual realms, helping you discover what it is you need to know on your journey to happiness and belonging. You will discover how to communicate with your Angels, Spirit Guides, and Creator/Spirit/Source/The Universe and how to ask for, receive, and acknowledge them for their guidance.
Workshop fee $125
I only accept 4 guests for this workshop! This ensures that each person has the most immersive experience possible! I typically charge $125 PER HOUR for these teachings on an individual basis so don't miss out on 4 hours of priceless guidance!
When
Saturday, October 09, 2021
10/9/21 11:30am – 10/9/21 3:30pm